If You've Got a Problem Our McLean Plumbing Contractors Can Solve It!

Our McLean plumbing contractors offer a full range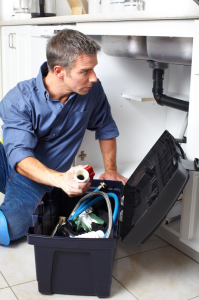 of plumbing services to both residential and commercial clients. While we do spend a great deal of time responding to emergencies of all types, we are much happier to meet with you during normal business hours (we're much cheaper then too). If you call before noon Monday through Friday, we can almost always get you same-day service.

Our plumbing contractors install and repair all major plumbing brands. These include, but not limited to, Delta, Moen, Kohler, Goulds Pumps, Insinkerator, Waste King, GE, Bradford White, Rinnai, Takagi and Kenmore. No matter what your current plumbing system is composed of, we can repair or upgrade it.

Our preferred services are preventative in nature and focus on troubleshooting existing units and fixtures and looking for ways to improve efficiency at a reasonable cost.
Comprehensive Service

If you have need of any of the following plumbing services, give us a call today.
Leaky Faucet Repair
Toilet Clogs and Leak Repair
Shower Fixture Replacement
Garbage Disposal Repair or Installation
Broken or Corroded Pipes Service
Tankless Water Heater Installation
Thermostat or Sacrificial Anode Replacement
Sewer and Drain Line Inspection and Cleaning
Water and Sewer Line Location Service
Water Usage Audits
T&P Valve Replacement
Hydrogen Peroxide Water Heater Treatments
Water Heater Flushes
Live Video Pipe Inspections
Lateral Line Auguring
Invasive Tree Root Removal
Commercial Plumbing Upfits
High Pressure Water Sewer Cleaning
Sustainability Planning
Lift-Station Maintenance
Backflow Device Certification
Eco-Friendly Hardware Consultation
Leak Identification and Repair
Commercial Copper Re-piping
Electronic Water Line Detection
Grease Trap Clean Outs
Comprehensive Drain Clearing
Cast Iron Main Line Repair and Replacement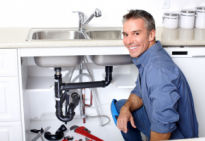 We have 24/7 emergency services, so no matter when your plumbing goes bad, we're here for you. Our team of McLean plumbing contractors is full of specialists who can handle anything. With so many specialists on staff, we are able to contact an expert no matter what the problem happens to be. This ability sets our McLean VA plumbing contractors apart from any others in the area. We have 24/7 access to specialists in every single area of commercial and residential plumbing.